The Most Instagrammable Places in Barcelona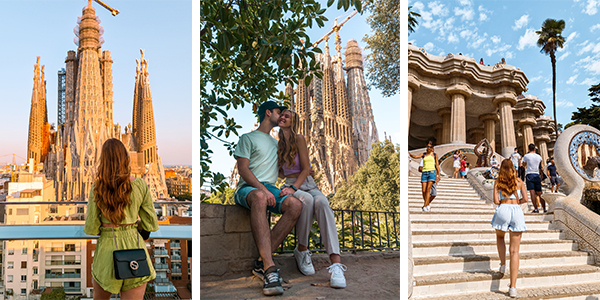 With beautiful architecture and pretty brunch spots, it's no surprise that Barcelona offers plenty of Instagrammable places. In this blog post, we're sharing our favorite ones, including links to the exact locations.
Read more:
The Best Things To Do in Barcelona
Sagrada Família
The Sagrada Família is a must-visit in Barcelona. When you're there, make sure to capture the beauty of this amazing cathedral. The best Instagram-worthy photo spot here is Plaça de Gaudí, the park in front of the cathedral. You get the best unobstructed view from here. However, this spot is often flooded with people. When we arrived there in the morning, a tour group of around 20 people was already taking photos. Therefore, we looked for another spot and found it here. Although the view from here is a bit obstructed, it's better than having people photobombing your Instagram shot.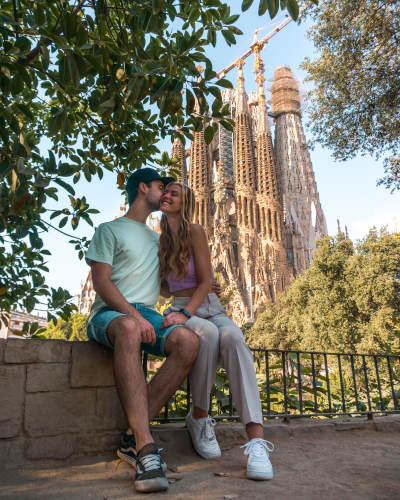 Parc Güell
Parc Güell is a stunning city park in Barcelona designed by Gaudí. The park is unlike any other and it's absolutely a must-visit in Barcelona. If you love Gaudí's work you'll love this park. The best Instagrammable spots in Parc Güell are at the Nature Square, the Dragon Stairway and the Hypostyle Room.
Nature Square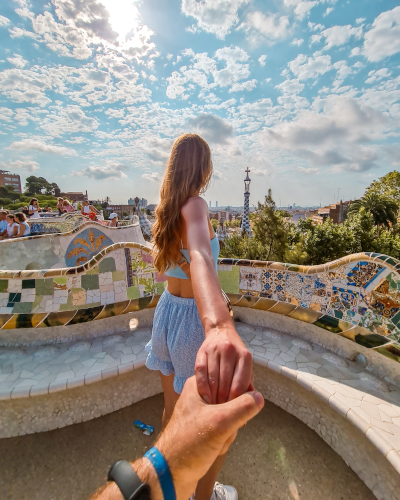 Dragon Stairway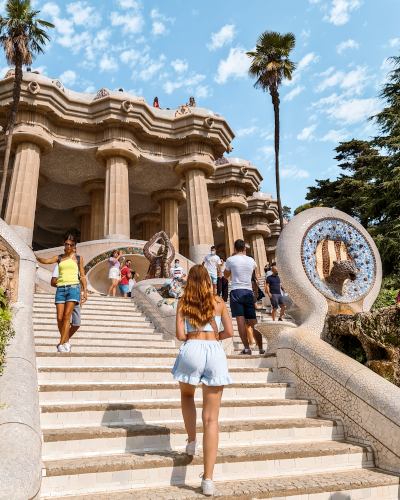 Hypostyle Room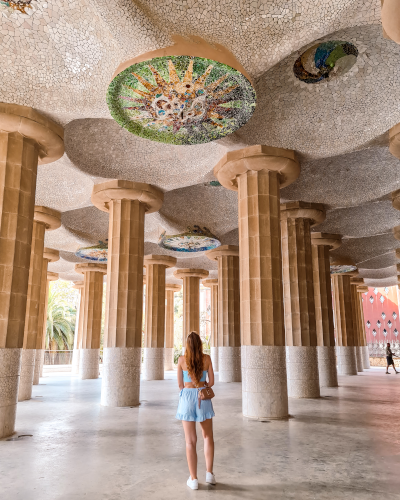 Rooftop Terrace at Ayre Hotel Rosellón
The view of the rooftop terrace at Ayre Hotel Rosellón is one of the best in Barcelona. The rooftop offers an unobstructed view of the Sagrada Família. Taking a photo here is a must for your Barcelona Instagram feed. You can only get a table if you make a reservation in advance. They fill up very quickly so make sure you're on time with reserving a table.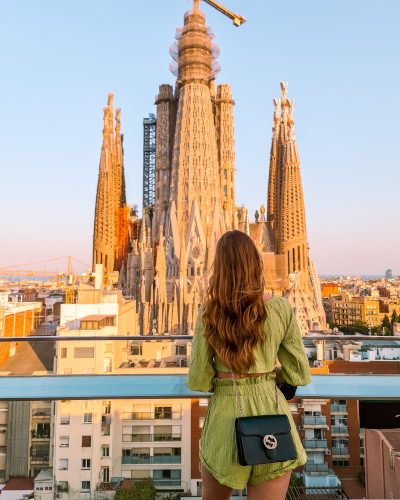 Eixampeling Café
Eixampeling Café is easily the most Instagrammable café in Barcelona. The interior is filled with flowers and colorful seating. The food is also very Instagrammable with mermaid smoothie bowls and pink bagels. Of course you can order a pink latte here, which never tastes really good but because it's pink Mika always orders one, haha. It's not possible to make a reservation so prepare to line-up if you want a table in this Instagrammable café.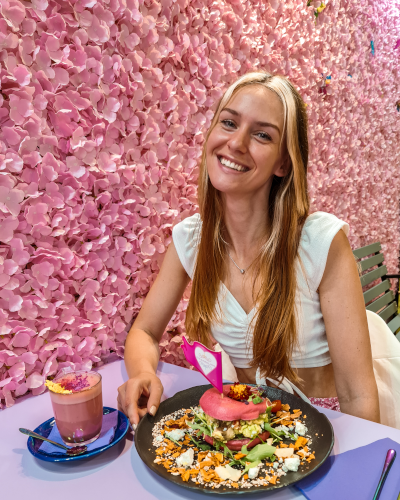 Terraza de Vivi
Terraza de Vivi is a rooftop terrace at the top floor of the Vividora Kimpton Hotel. The terrace overlooks the gothic neighborhood and the sea. We had a great experience here and the service was great. We'd recommend visiting this terrace during sunset for the best experience. It's possible to make a reservation in advance to secure a table.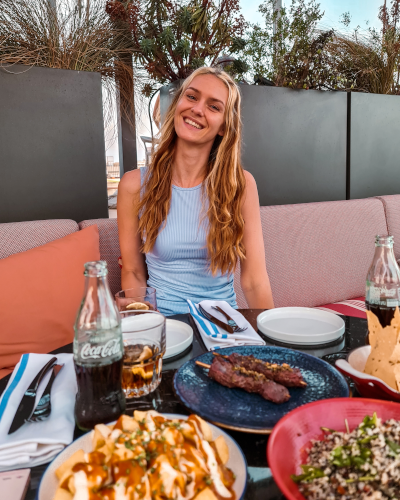 Billy Brunch & Garden
If you're not much into pink and flowers for your Instagram photos (or you just want a diverse feed), then Billy Brunch & Garden might be a better café for you. The garden is very Instagrammable with lots of greenery and nice wooden furniture. It's unfortunately not possible to make a reservation here, so prepare to line-up. We visited on the weekend and had to wait for 45 (!) minutes for a table.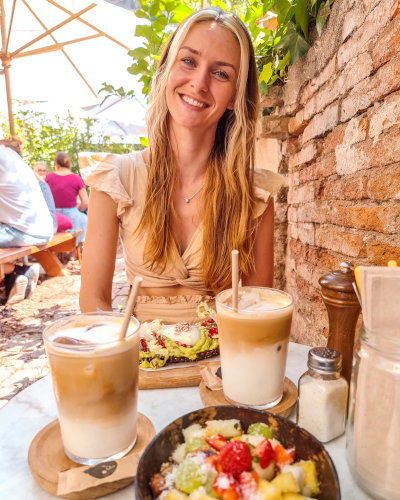 We hope we've inspired you to visit Barcelona with these Instagrammable places. Have you ever been to Barcelona or is it still on your bucket list? Let us know in the comments below!
Be sure to check out:
The Best Things To Do in Barcelona
10 Amazing Places to Eat in Barcelona
The Best Places to Visit Along the Costa Brava