Tim Ho Wan
Eating at the world's cheapest Michelin-star restaurant is an absolute must when you're in Hong Kong. Tim Ho Wan, originated in Hong Kong, is a famous dim sum restaurant with 45 locations around the world, twelve of which are located in Hong Kong. Please note that only three of these twelve are rewarded a Michelin Star: Sham Shui Po, North Point and Tai Kok Tsui. We had dinner in the restaurant in Sham Shui Po. We were lucky there wasn't a line upon arrival, which is something you should be prepared for as it can be very crowded.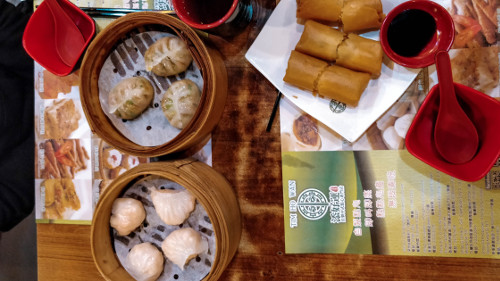 It was our first time eating dim sum and it was actually very good. We can't tell you whether it's better than ordinary dim sum restaurants as we've never eaten dim sum since. What was even better than the food, was the bill. The total bill for the two of us was only HK$ 94, which is the equivalent of € 10! If you want to brag to your family and friends that you've eaten at a Michelin-star restaurant for only € 10, this is the place to go!
Eat an HK egg waffle
Especially in Mong Kok, egg waffles are sold at every street corner. There is often a huge line at many egg waffle shops. We had never seen those kinds of waffles before and, to be honest, we still haven't tried them! We did go to am.pm, where they also sell egg waffles, but we went for the soufflé pancakes instead which is their signature dessert. It was very good and we definitely recommend dropping by here when you're in the neighborhood!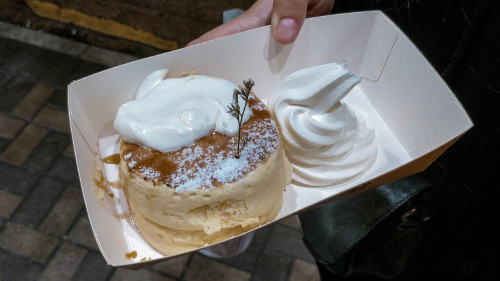 Sneaker Street
We loved wandering around the streets in Mong Kok. One of the famous streets in Mong Kok is Fa Yuen Street, more commonly known as Sneaker Street, where over 50 stores sell sneakers. Unfortunately, they didn't have our dream sneakers, but it was lots of fun checking out all the stores (yes, we've been to all of them). Besides shopping for sneakers, this area is a perfect place to shoot some of those awesome city shots. There are many colorful neon signs, so come at night and bring your camera!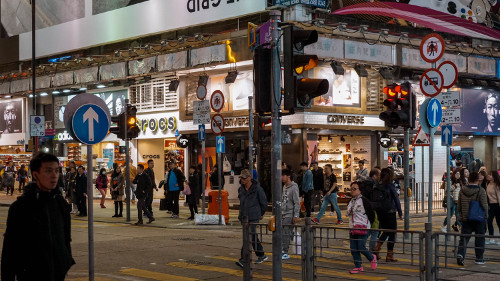 Sino Centre
Sino Centre is a shopping center along Nathan Road with many cool, small shops. The shopping center has four floors and every floor has its own theme. If you're a fan of Japanese anime and manga this is the place to be (and we actually liked it better than the shopping centers in Japan). Many shops sell all kinds of fan goodies from your favorite Japanese series, from (stuffed) toys to merchandise to tableware, you can find it all in this place! There is also a floor solely dedicated to videogames. It's definitely worth it to wander around the shopping center and feast your eyeballs about all the stuff they're selling, and maybe buy one or two unique finds.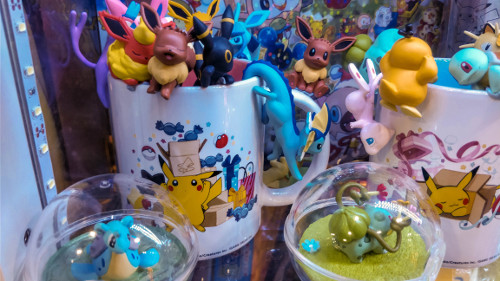 AIA Great European Carnival
If you happen to be in Hong Kong in the Winter, make sure to visit the AIA Great European Carnival. There are many fun things to do in this carnival and we actually enjoyed it more than the carnivals in Europe (we didn't even realize that carnivals were actually a European thing). There is an entrance fee of HK$ 40 without tokens or you can buy a combination ticket of HK$ 130 including some tokens.
Can you tick off any of these must do's or would you love to? Let us know in the comments below!
Read our complete Hong Kong itinerary here for more things to do in Hong Kong!
Planning your stay in Hong Kong? Click here to get a 10% cashback reward on Booking.com!
Be sure to check out more of our visual experiences on Instagram!